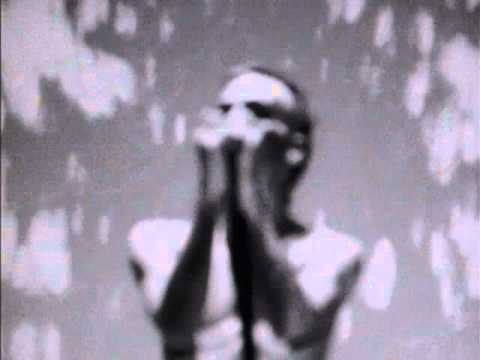 פוסט אורח: An elegy to rem, parts II & III
את הפוסט הזה כתבה ניצן פינקו והוא המשך לרשימה הזו.
ניצן היא שדרנית ועורכת מוסיקלית. לתכנית שלה קוראים הלם תרבות.
לכל הפוסטים של ניצן בקונכיה.
part II
different rooms
same people
same sounds
walls absorbing layered visions
every word changes the sentence
and it has no end
sleeping in airports
movement with no end
each corner has a history.
the trees are tired, their whole lives reflect in the shadow they cast on the ground
and the ground – it is concrete blonde
with this stillness of sound
she looks for leaves
it is her burden
but the city has none.
// try not to breathe // "on living in the big city"
the city is full of wonder.
who are those faces in the dark
painted on the side of the wall ?
they are breaking this building down
the birds shelter it, sitting on the wire
they seem as the gatekeepers to the hidden universe, kept inside
multiple voices scream at me from those walls.
don't fall on me.
// fall on me 
those songs are the sound of a person fighting to keep his head above the weight of the world, one that cannot close his eyes. he sees oppression where others see poverty his voice is a light bulb wrapped in crushed velvet.
how do we find those connections, those combinations of rhythms and words that are woven into our skins ? those who are braided into the roots of my hair, growing with me. they were just always there. there was no moment in which i could tell that those people will follow me throughout my lifetime.
perhaps – this is love itself. this is how you know. there is no thinking, just knowing, completely. this is it.
// talk about the passion and general impressions.
tangled inner life, expressed barely and with great effort with a voice unaware to its own strength.
pining for the moon. a life of wonder. and that tune that was always a part of you.
Part III
i was tiny.
your music served as warning signs, as explanations, my text book to life. "she is so young and old".
i'm glad you ended it. always with such dignity to your life's work, to the importance of storytelling to the significance in staying true to that idea of a world of emotional honesty.
this is the sound of self reliance. he says "catch me if i fall" but i know that he will catch himself.
this unforgettable bass line, the intensity of learning. the landscapes are so vast. the universe tries to swallow you, its grey mouth opening on you and you always manage to escape.
endless traveling.
// Texarkana
so many different forms of storytelling
always looking for what seems out of place
// belong